Manchester City manager Pep Guardiola issued a public apology to former Liverpool captain Steven Gerrard on Tuesday following a controversial statement he made during a news conference last week.
Guardiola had defended his club against allegations of financial misconduct by the Premier League, mentioning Gerrard's slip in 2014 against Chelsea, which benefited Manchester City in their race for the title.
During the news conference, Guardiola had said, "Some moments belong to us – they absolutely belong to us regardless of the sentence. The (title-winning) goal from (Sergio) Aguero, when (Mario) Balotelli slipped (in 2012)? I don't know if we are responsible for Steven Gerrard slipping at Anfield. Was that our fault? I have respect for Steven Gerrard – but that moment belongs to us."
However, before the league match against Arsenal on Wednesday, Guardiola expressed his regret and apologized for his remarks.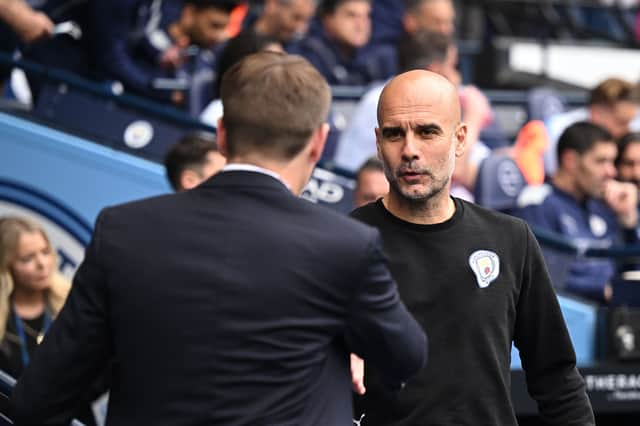 "I apologize to Steven Gerrard for my unnecessary and stupid comments that I made the last time about him. He knows how much I admire him and his career, and what he has done for this country that I am currently living and training in," the Spaniard stated.
"I am ashamed of myself for what I said because he doesn't deserve it. I truly believe that my comments in the previous press conference were meant to defend my club, but I failed to represent my club properly by involving his name in those senseless remarks."
"I have personally apologized to him, but I feel it is important to do it publicly as well. I am deeply sorry for him, his wife Alex, his kids, and his family because my comments were thoughtless and disrespectful."