The LA Lakers are facing an uphill battle in their quest to secure a playoff spot for the 2023 NBA season. Currently occupying the 13th spot in the Western Conference standings, their chances of reaching the postseason are dwindling.
Despite shaking things up during the trade deadline, including parting ways with Russell Westbrook and welcoming back D'Angelo Russell, the Lakers have struggled to turn their season around. Their recent moves have not been enough to propel them out of their current predicament. As the competition in the Western Conference intensifies, the Lakers may find it too late to salvage their season.
Compounding their woes, superstar LeBron James has been suffering from health issues and has been sidelined for three consecutive games. With James's availability uncertain, the Lakers will need to find alternative ways to compete effectively.
However, amid this struggle, there is still a glimmer of hope for the Lakers. If they can embark on a significant winning streak, they might have a chance of securing a coveted playoff spot. Nevertheless, this will be a formidable task since many other teams in the conference are also vying for postseason berths.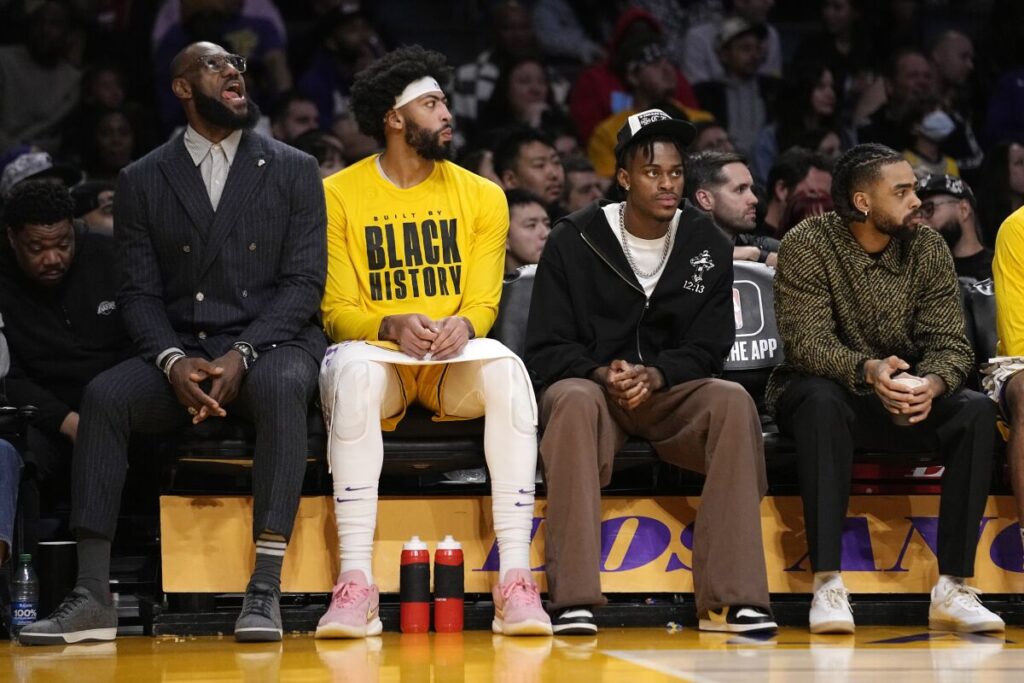 Teams such as the Utah Jazz, Portland Trail Blazers, and Oklahoma City Thunder will be formidable opponents for the Lakers as they strive to outperform them and advance in the playoffs. Additionally, the New Orleans Pelicans, Minnesota Timberwolves, and Golden State Warriors are all in contention for a Play-In spot, further increasing competition for the Lakers.
The Lakers' current record of 26-32 leaves them with little margin for error. To realistically contend for a playoff spot, they must embark on an impressive ten-game winning streak. Considering the team's ongoing health concerns and the challenging opponents that lie ahead, this will be an arduous task.
Whether or not the Lakers can turn their season around and secure a playoff spot remains to be seen. However, one thing is certain: they will need to dig deep and leave no stone unturned if they hope to compete with the best teams in the fiercely competitive Western Conference.